Ideale Space Capsule Astronaut Mist Humidifier with Night Light-MJ-046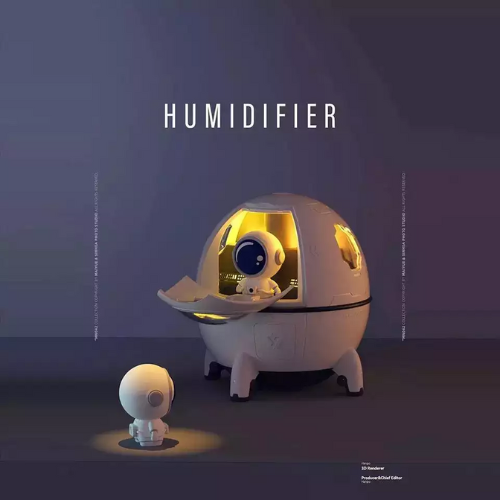 Product Features:
1. Ultrasonic humidification: It can produce more fine water than the large humidifier to meet your needs!It can be used tohumidify the air in the room during summer and winter, refreshing the quality of the air we breathe.
2. USB power supply: Plug and play, suitable for a variety of occasions.
3. Quiet:Adopted special ultrasonic technology, this diffuser is extremely quiet when working.
4. Colorful breathing night light: LED is used as the light source, and the environmentally-friendly power-saving light is gentleand not glare. it creates a calming and romantic atmosphere.
5. Smart and sensitive switch: One-touch operation makes operation easier.Make your skin more nourished and your body healthier!
Important things you need to know:
Before using the humidifier, please make sure that the cotton swab is completely immersed in water to ensure that the wet cottonswab is in contact with the atomizing sheet and can emit a good mist. Please ensure correct operation, thank you! (If theoperation is not correct, it will lead to the phenomenon that only the light will not fog)

The humidifier uses pure water, do not use tap water

Clean the atomizer regularly, because the atomizer is the key to the fog